Wooohooo! I finally started getting my hands dirty (or is it painty?) and dove into my first project. It was kind of a big one too.. sanding, priming, painting, glazing, and reupholstering. Yup, I did it all. :)
after:
before:
I started off by lightly sanding the entire chair.


Then I gave the chair a thin coat of primer.
After the primer dried the chair was painted a beautiful teal blue color.
The entire chair was antique glazed in black.
Lastly, I reupholstered the seat in Waverly Pom Pom Play in Confetti.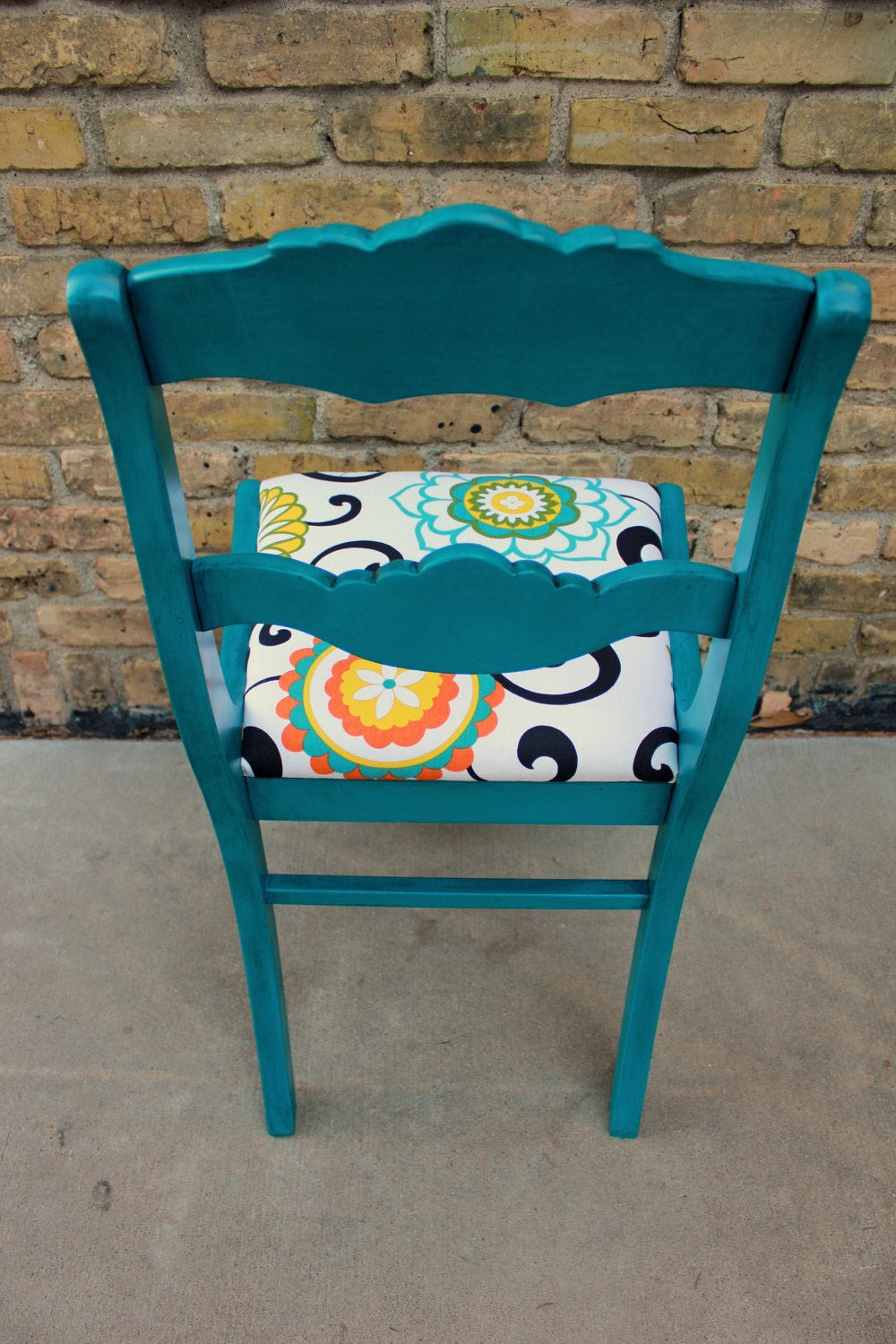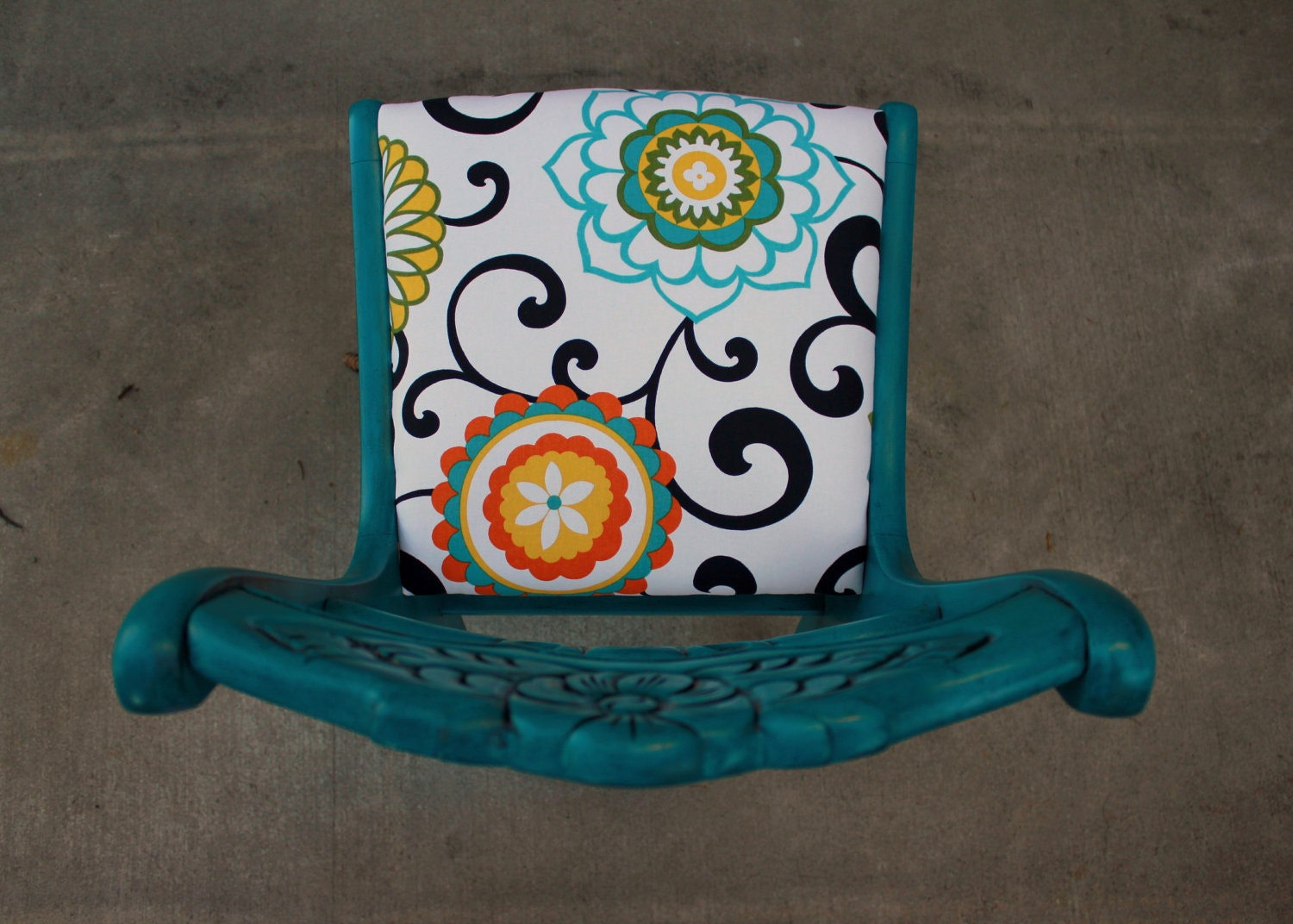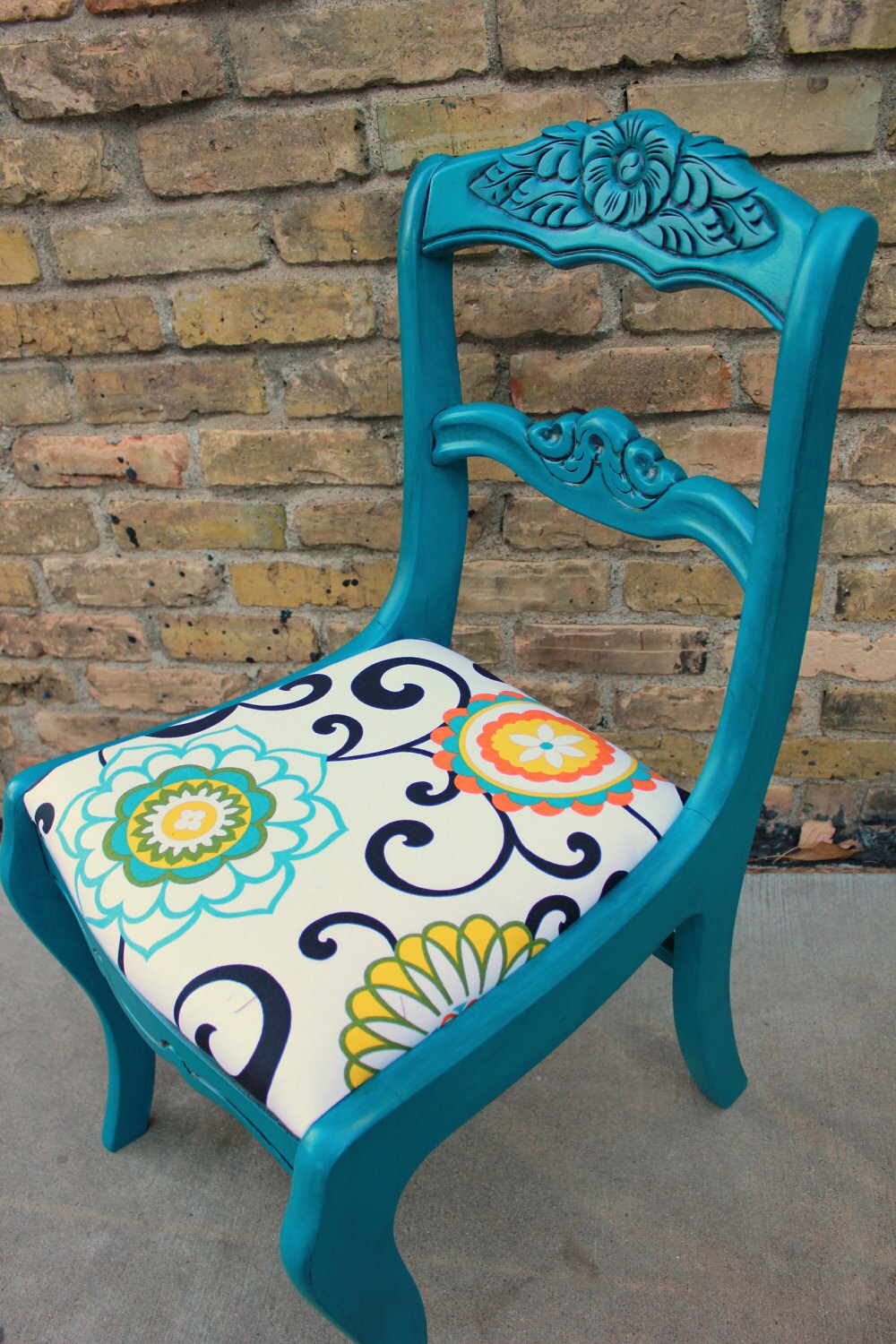 Wow! What a difference. I LOVE it! I didn't know I had all of that in me. It's a good thing I do, because I have six other chairs waiting for me in the basement. Back to work. :)