I welcomed my second (and third, fourth and fifth) Tell City flower back chairs into my chair family today! Yup, that's right, I have FOUR of these chairs! These chairs are a slightly different pattern than my first chair. They are pattern number 4810 and made of walnut.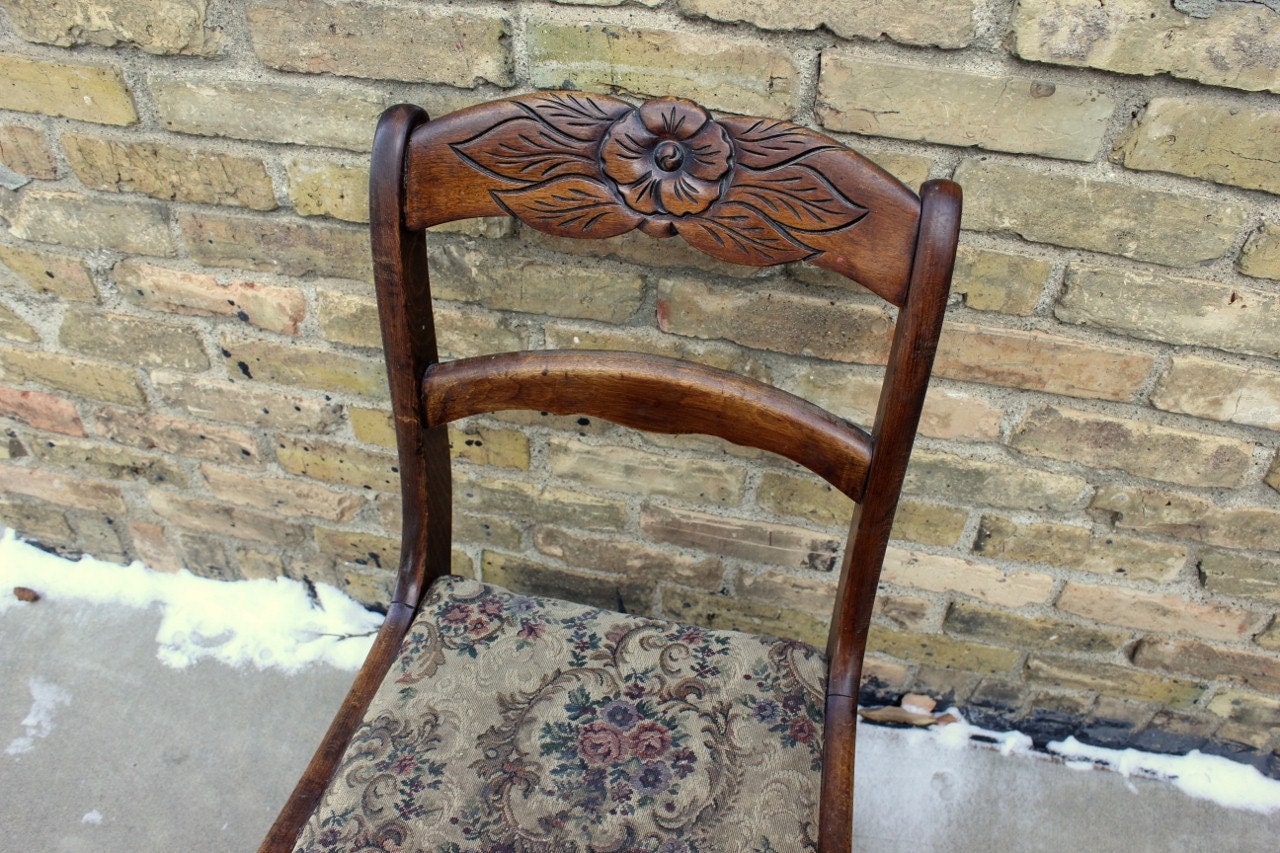 I love the hand carved flower detail. :) These chairs look so awesome painted a bright color and then antique glazed black. The lines in the flower and leaves just pop!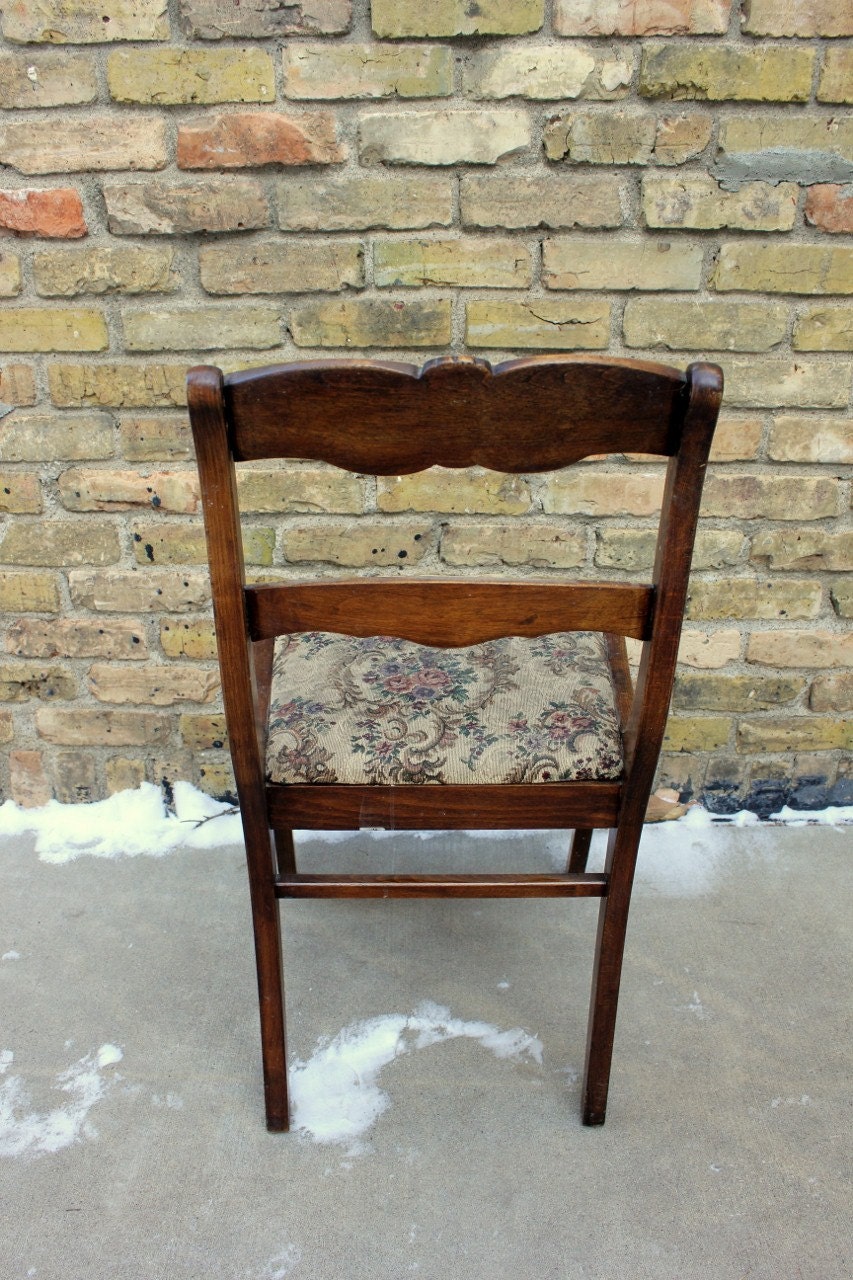 I can't wait to begin working on these chairs. I have so many ideas. One chair is already spoken for and I imagine the others will get grabbed up quickly as well.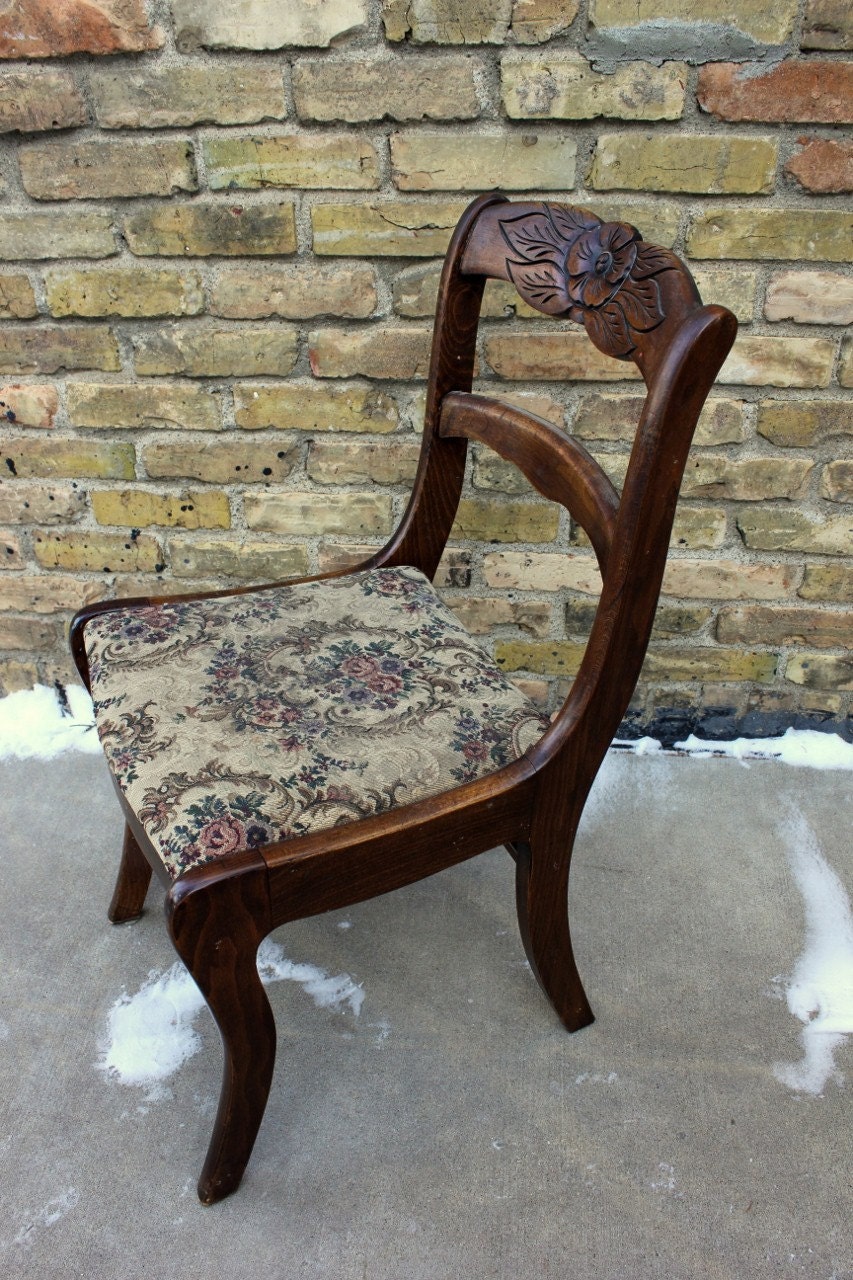 Be sure to check out the beautiful transformation (
before
,
progress
, and
after
) of my first Tell City floral back chair!